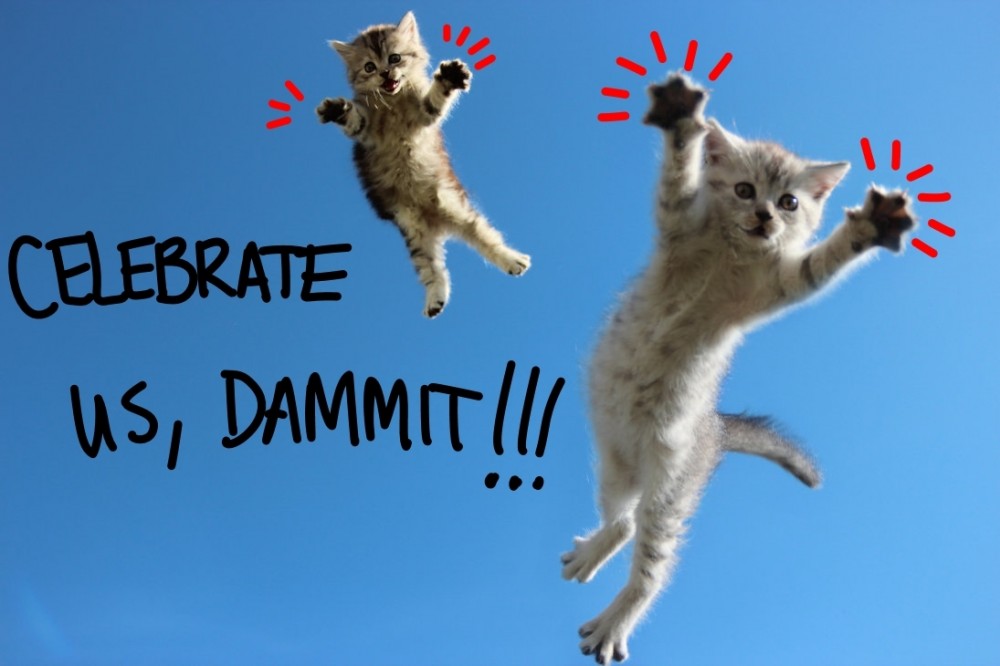 Today October 29th is National Cat Day. Yes, you read that right and I think they need a day too. I love cats, kittens, well to be honest I just love animals. Now do you LOVE cats? If you answered yes then keep reading. If you answered no, go get yourself a cat and start enjoying the companionship of that special kitty in your life.
Attention cat owners, it's

National Cat Day

. Let's paws for a moment and take in 6 reasons you love to hate your darling feline.
Your cat knows when you are feeling under the weather and will stay by your side throughout the duration of a cold, flu or bad breakup.

They throw themselves on the floor and start rolling around on their backs, trying to get your attention. But they only want to be pet twice, maybe three times max. Then, they are done. Move on, human.

Cats are thieves. They will steal hair things, bracelets, buttons, watches. Basically anything not nailed down will go into secret hiding places.

They overeat and then throw up. In. Different. Spots. Of. Your. Home.

The litter box doubles as a form of entertainment. A cat may go in there to do their business and then just mess around with the litter for heck's sake.

Cats interrupt their owners all the time. If you are working, you may have a cat on your computer, covering the screen. If you are cooking, he or she may be under your feet.
I do agree with all my resons I listed above. I have several ages of cats/kittens in my home and I love each and every one of them. They are special to me in so many different ways and some I think love me more than others. In which that is completely normal. I have 3 that will come running to me when I come through the door. Their names are Blackie, Izzy and Buddah. All the rest come slowly to see me depending if they are sleeping or not. Now for bed time they all pretty much sleep right around me. It is like they are tucking me in at night, like we tuck in our little children.
I would like to introduce you to some of my feline babies that I have at home with us all.
DEMON
FLUFF-A-NUTTER
PATCHES
To those of us who have cats, every day is a 'cat day'; every day is filled with taking care of them, feeding them, cleaning their litter-boxes and cleaning the cats themselves, if need be. We play with them, talk to them, keep them safe, every day. So why is there a National Cat Day?
Firstly, I think simply calling the event 'national' limits its scope. The purpose of the day is to make people aware of the need to rescue homeless and abused cats, and to celebrate those felines who have families and friends, and the positive effect those cats have on us. If this is indeed the reason for the day, then restricting it to any one country is like trying to rid only one country in the world of poverty. We need not simply start here, or there. One person trying to make a difference must begin somewhere, but if an entire planet is involved in solving a problem, then a beginning may be made everywhere.
DO YOU LOVE CATS?
DO YOU HAVE A CAT AT HOME WITH YOU?
WHAT'S YOUR CAT NAME?
MAKE SURE YOU LEAVE YOUR COMMENT ABOUT YOUR CAT AND WHY YOU LOVE HIM/HER!!
OREO