This is a sponsored post.
All opinions are 100% mine.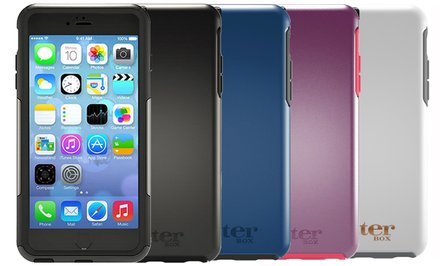 There are a few things that are important to me and one of them is my iPhone 6. I know about 99% of you agree totally with me. Nowadays our phones are our lives, we talk, message, shop, pay bills, play games, take and store photos, listen to music and much more. Don't you agree that your phone is your life?
Groupon Goods
is the way to go and you will see why as you keep reading.
You must realize that having an iPhone 6 or even if you are getting rid of your older phone for an iPhone 6 can be expensive. For instance like getting new cases, cables and etc. I love to shop and of course, I love to find the lowest prices for what I am looking for. I have been shopping like this for a year now and let me tell you I find very great prices. That is the reason I am writing this post for everyone to read and take advantage of this great site. You will love everything
I would like to introduce you to Groupon. Groupon is a website that carries just about anything and everything you are looking for and at a great price. Groupon works to provide the best product for their customers. They take everything they have and put it in to make us the buyer 100% satisfied.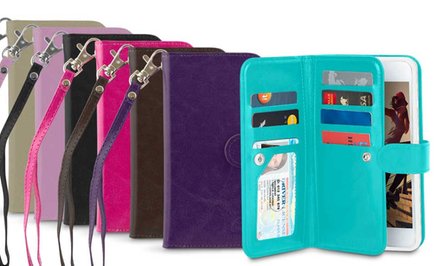 Gear Beast Dual-Folio Wallet Case for Apple iPhone 7, 7 Plus, 6/6s, 6 Plus/6s Plus, 5/5s/SE, Galaxy S7/S7 Edge
As you are able to see there are so many kinds of different iPhone 6 cases and so on. They are also in so many different colors and types. I personally like these, the wallet case. The reason I like these the best is because besides a case to protect my phone I can also carry my id, and money. That way it is much easier to carry than a pocketbook each time you run out for an errand. I also love the color purple, actually both of these.
Now I want to share the price of this great product on Groupon and the variety that the Groupon Goods brings you. The price is just $13.99 and is the best price I could find. So w

ith Groupon, you can save on more than just events and experiences! Groupon is a great money-saving resource and allows you to find deals on products and services from lots of our favorite retailers. I love to save money whenever I can and Groupon makes it super easy to do so.
Last thing is that I love searching for coupons besides just low prices. It is just so easy to find coupons and just with that one click you save money. Groupon does not charge you to be a member, like other sites do. Yes! You are right.....it's all FREE!
What will you be shopping for on Groupon?
Does Groupon sound like it's for you?
Let me know how you like Groupon!